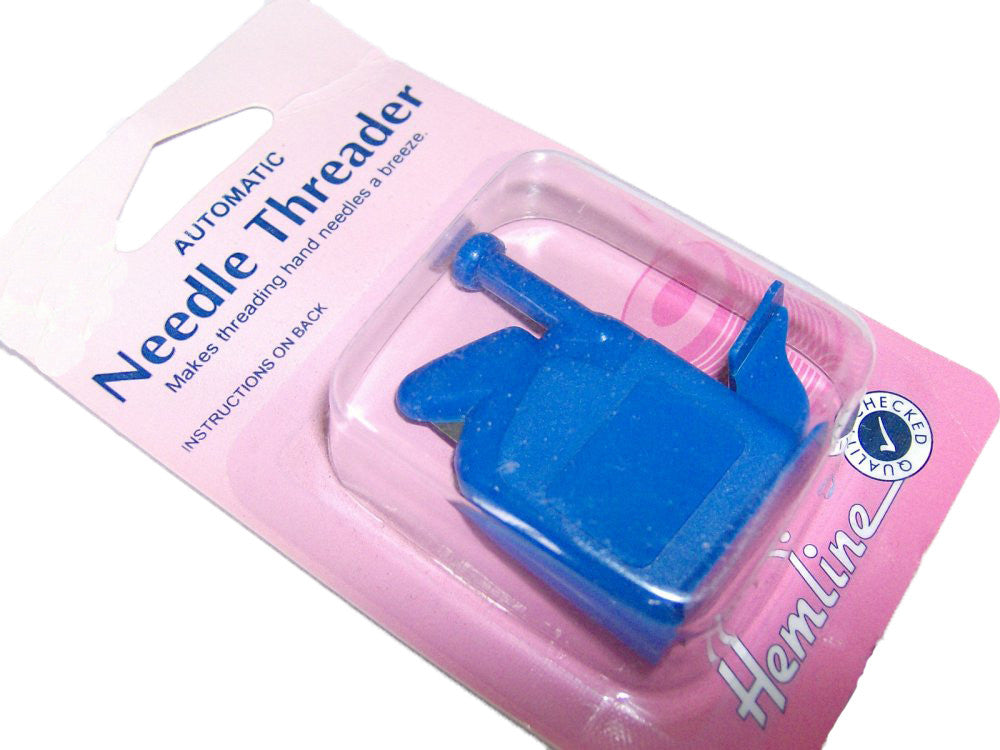 Hemline
Automatic Needle Threader
---
AUTOMATIC NEEDLE THREADER
1.  Insert needle eye down into funnel.
2. Lay a length of thread across groove as shown.
3. Press button down gently but firmly and release.  A small loop will appear.  Pull this loop until end appears.
4.Lift threaded needle from funnel.  Use cutter on back of threader to snip thread to desired length.
CAUTION:
Only light pressure of the button is required.  Undue force may cause breakage.  Not suitable for large hand needles, wool & tapestry needles.  Check hole in top of threader to gauge needle size that suit.  Care needs to be taken on very small eyed needles that the eye is aligned with the wire loop threader.
---
Share this Product