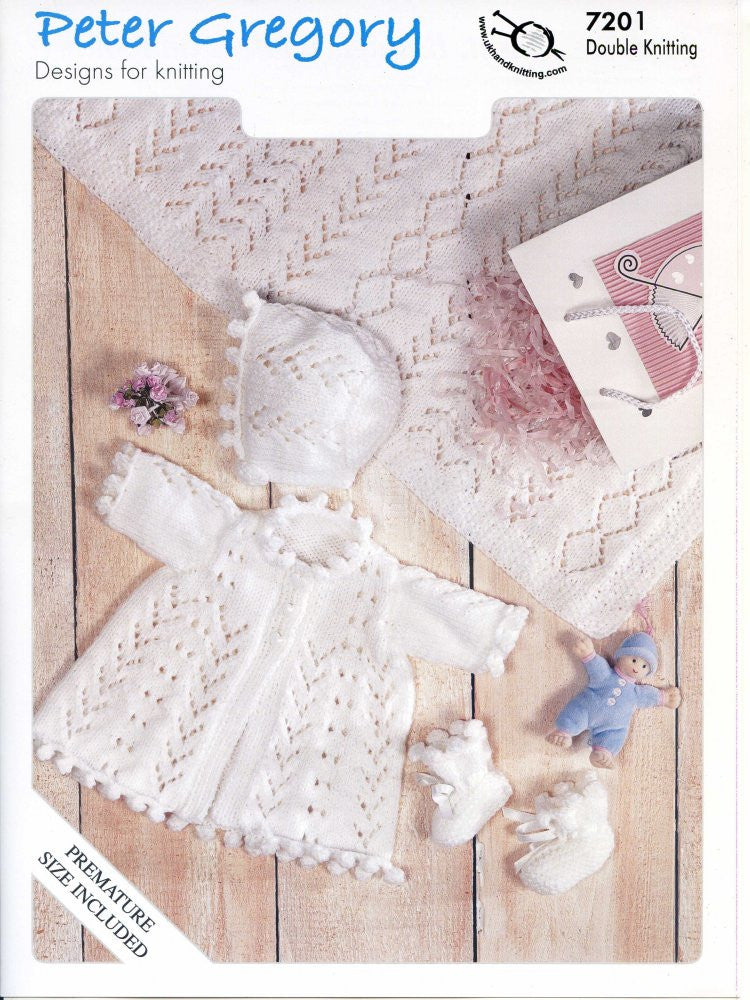 Peter Gregory
PG7201: Matinee Jacket, Bonnet, Bootees & Shawl (12"- 20")
---
DOUBLE KNITTING PATTERN
Chest sizes and recommended quantity of yarn required. 
JACKET:
12" (30cm) - 1 x 100gm balls;
14" (61cm) - 2 x 100gm balls;
16" (66cm) - 2 x 100gm balls;
18" (46cm) - 2 x 100gm balls;
20" (51cm) - 2 x 100gm balls.
BONNET AND BOOTEES:
All sizes 1 x 100gm ball.
SHAWL:
5 x 100gm balls.
YOU WILL ALSO NEED:
Size 3.25mm and 4.00mm knitting needles.
Size 3.75mm knitting needle for Shawl.
Size 4.00mm circular knitting needle.
Buttons (Jacket): 3.
Buttons (Bonnet) 1.
NOTE:
The yarn amounts stated are based on average requirements and are therefore approximate.
---
Share this Product
---
More from this collection