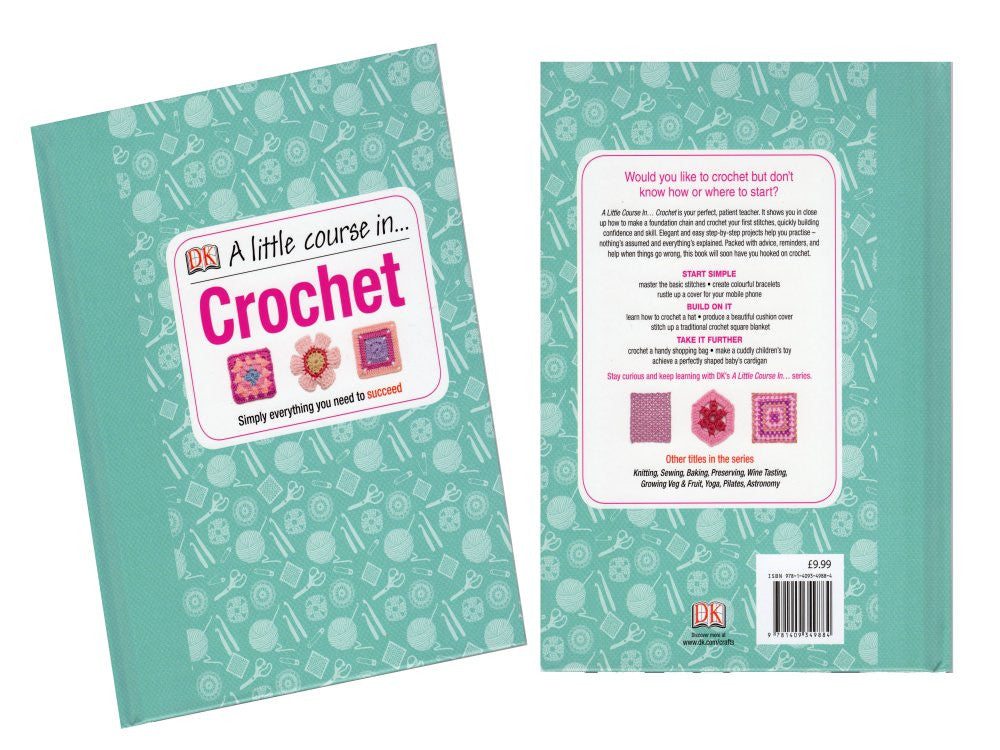 Dorling Kindersley Limited
A Little Course in Crochet
---
A little course in... crochet is your perfect, patient teacher. It shows you in close up how to make a foundation chain and crochet your first stitches, quickly building confidence and skill. 
Elegant and easy step-by-step projects help you practise - nothing's assumed and everything is explained.
Packed with advice, reminders, and help when things go wtong, this book will doon have you hooked on crochet.
Start simple, master the basic stitches, create colourful bracelets, rustle a cover for your mobile phone.
Build on it, learn how to crochet a hat, produce a beautiful cushion cover, stitch up a traditional crochet square blanket. 
Take it further, crochet a handy shopping bag, make a cuddly children's toy, achieve a perfectly shaped baby cardigan.
192 Pages including index.
RRP £9.99
---
Share this Product
---
More from this collection